Stylish Center Table Design | Glass, Wooden And Other Table Designs
stylish center table design
Stylish Center Table Design
Usually we spend most of our time in the living room. We and the guests coming to our house pay a lot of attention to the decoration of the living room. This is because the first sight of the guest coming home falls on our living room. How your living room is is a reflection of your personality, so we all pay special attention to its decor.
It is a place where we can meet, watch TV or spend time together after a hard day's work. The center table is the most important part of any living room, so choosing the right center table design is essential. Today, there are a variety of center table designs available that can completely change the look of your living room and make it look gorgeous.
Center tables are available in a variety of styles and designs, including Italian center table designs, wooden center table designs, and glass center table designs.
We have brought here some of the best, most loved and long lasting center table designs for you.
Different Types Of Center Table Designs
For decades, the center table has been a staple of living rooms in Western countries. Earlier simple tables were used, and now modern center tables are being used in its place.
We have brought here new trends and new design center table designs for you.
Wooden Center Table Design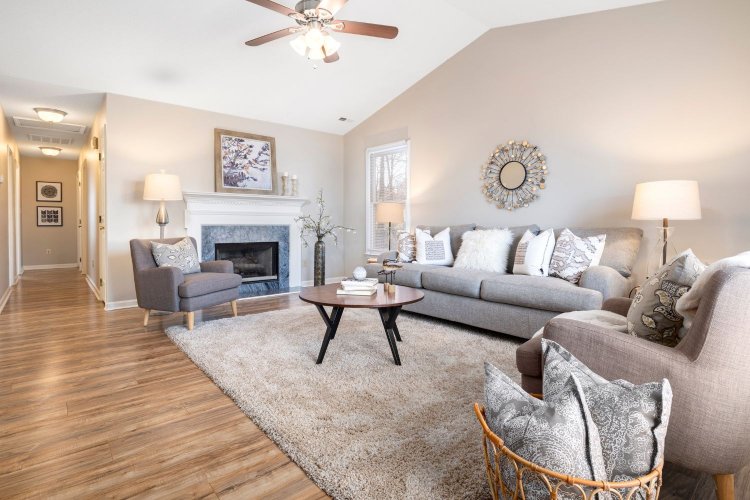 Wooden center tables have been in use for a long time and will continue to be so. The wooden center table gives a new look to your living room and its texture is also strong.
You can use different types of wood such as walnut, teak and other types of wood for the wooden center table. Drawing room center table designs made of sturdy wood are very beautiful to look at.
Glass Center Table Design
Glass center table designs are very much liked due to their shine and luxurious look. You can use frosted glass with a center table of glass.
You can also make the center table design of your choice by keeping the bottom of the glass center table in stylish metal or wood. Glass center table designs look great by using metal or wood at the bottom of the table.
METAL CENTER TABLE DESIGN
Old things have a different kind of charm. Such metal center tables give a new look to the house. Metal Center Table Designs make your home extremely attractive due to its stylish texture and finish.
Apart from this, you can also place any decorative item on it, as they are very strong. Modern center table designs are made of metal which gives a very elegant look to your home.
Rattan Center Table Design
Rattan or wicker is considered a good material for furniture. But, furniture can be finely crafted using modern materials, which are very attractive to look at. Rattan center tables are not only durable but also look good.
Acrylic Center Table Designs
Often people think of acrylic as glass, because it looks like glass. It is cheap as well as having the advantages of glass. Acrylic center table designs are in trend these days which are available in variety of designs and fits well in every type of home.
You will find a variety of designs in the world of center tables. You can customize the center table in different styles to give a different look to your living room.
Modern Center Table Design
The center table with rounded edges gives your living room a fresh, modern look. Circular or oval center tables are other options. Give it a try and see how lovely it looks in your living room. It is fashionable and trendy. You can also opt for a modern wooden circular center table.
Small Center Table Design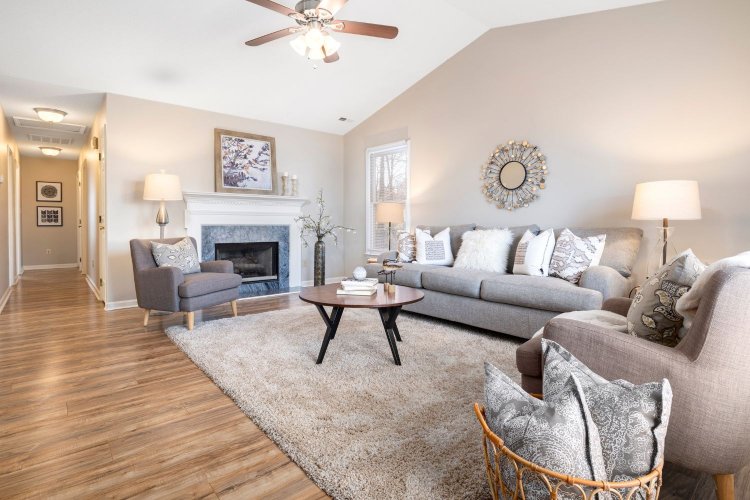 Sometimes a very small, well-organized and precisely designed center table can give your room a whole new look. If you like simple things, you can choose a center table that is specially designed keeping in mind your specific needs. This is one such center table design for drawing room, which is simple but gives newness to your living room.
Very Small Size Center Table Design
Sometimes a very small sized center table can give a whole new feel. You can choose from a center table made of wood, metal and many other materials. This center table design will be as per your requirement and will be the main center of decoration in your living room.
If you like boho style and art, then go for this design. A center table with such a design works to show your creativity in your room.
Stylish Center Table Design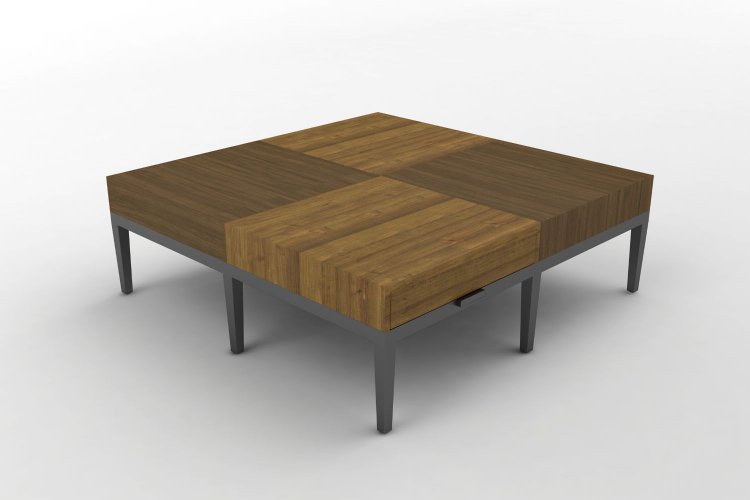 The most fashionable area in your room can be the center table. Therefore, pay special attention to the design. Choose a center label made of fibre, glass and metal for your living room.
So why not choose one such attractive center table design? Stylish center table furniture is the main highlight of your living room.
Traditional Style Center Table Design
Traditional style center table designs are still the most preferred today. Such designs have been the first choice of people for many years. Traditional tables are made of rectangular or oval carved wood. Traditional style wooden center tables like these last a long time and never go out of fashion.
Modern Style Center Table Design
The term contemporary includes many aesthetic touches. It refers to the "modern" furniture designed. Such a center table gives a modern look to your home.
Rural Style Center Table Design
The country style center table design is the center table design used in the countryside in the olden times. Rural style center tables are usually made of wood. It is carved with a simpler pattern than a modern or classic center table design. Some designs have brass fittings, giving them a very vintage look.
Coastal Style Center Table Design
The main objective of coastal design is to create an airy and natural beach ambiance in your home. Unlike rural or traditional center tables, such designs often use natural motifs and light wood.
Industrial Style Center Table Design
Metal and wood are used to make the rough-hewn center table. Industrial style center table designs offer an industry or industry-matched feel. Such a style center table design can be used in a living room decorated in a loft-style.
Vintage-Style Center Table Design
This is an important style of center table design that has a nostalgic vibe. Vintage-style center tables can sometimes use recycled materials, such as reclaimed wood or license plates. The design gives an old time feel which when paired with other vintage items gives a special feel.
New-Style Center Table Design
You can have a new-style center table, such as a pyramid of glass or a football theme. In this, any such new style is used, which apart from its physical structure and shape, looks very special. A wheeled cart-style table is a good example of this style.
Tips For Choosing The Right Center Table Design
Space: Before choosing the design of the center table, you should keep in mind the distance between the sofa set and the center table. Any table, whether it is a wooden center table design or any other material, should be placed at the right distance from the sofa. You should get enough room to stretch your legs.
Size: The size of the center table depends on the size of the seating arrangement and space. It is important to take into account the height of the table as it should not be less than 1-2 inches from the height of the sofa. Your guests can choose a wooden center table design of the ideal height and size so that their glasses and plates are conveniently placed on the table.
Texture: The texture of the center table is as important as its shape. A rectangular center table would look great next to an adequately sized or L-shaped sofa. A square coffee table would be nice if the seating arrangement is a bit more compact. If you have small children then a circular coffee table will be a safer option as the edges or corners of such tables will not hurt them.
Style: You can draw the attention of your guests to its design by placing a space between your sofa and the center table. There are various table style options: formal, informal, modern and antique. Make sure that the coffee table you choose suits your decor and furniture. Instead of a metal table with glass on top, an oak-table with storage facility can give your home a modern look.
Materials: You have the option of choosing a center table made from several different materials. It is completely up to you which material you choose. Any designer wooden center table design will give a modern look to your living room. The table made of glass top over steel or brass gives a contemporary look.
Usage: Which design you choose also depends on the use of the center table. Think about what the purpose of the center table is. Will it be used to display decorative items, or will you need storage for this? If you need storage, choose a center table that has drawers or shelves. If not, one can opt for a stylish table.
Assemble: If you have more available around your seating area, assemble several center table designs. Choose tables of the same design but of different sizes and place them in the center of the living room for a nice look.